School Council
Here at Westminster Community Primary School, we believe it is very important for ALL children to have a voice and feel as though their views and opinions count.
In the Autumn Term, each class from Year 1 to Year 6 holds an election to find their class representative. Reception children will vote for a class representative in the Spring term
Each councillor has to ensure that the views of all of the children in their class are heard. They work hard to find ways of collecting the ideas and suggestions of the rest of the school by having:
class votes

Post your suggestions in the post box outside Ms Finch's office

posters

questionnaires

meetings
Our school council is led by Mrs Phillips and Mrs Spain. Meetings take place on the first Tuesday of each month to talk about any issues that have been raised and focus on the action plan.
If you have any ideas about how we can make Westminster Community Primary School a better place, then speak to your class councillor today!
Meet our School Council
Year 6 - Harry
Year 5 - Alex
Year 4 - Ivor
Year 3 - Jacob
Year 2 - Blake
Year 1 - Sophia
School Council Action Plan
At the school council's first meeting the children came up with an action plan which sets out all of the activities and projects for the academic year 2019 -2020. Find the link to the Action Plan at the bottom of the page.
September
An assembly was held informing everyone about the roles and responsibilities of being a school councilor. Applications were submitted and elections held in each class.
October
The first school council meeting took place, a school council charter and rules were agreed.
The action plan was agreed by the children.
The school council have set themselves a challenge to design, make and sell their very own recipe book. They have met with Maria Watton, our school cook, and the first draft is in place.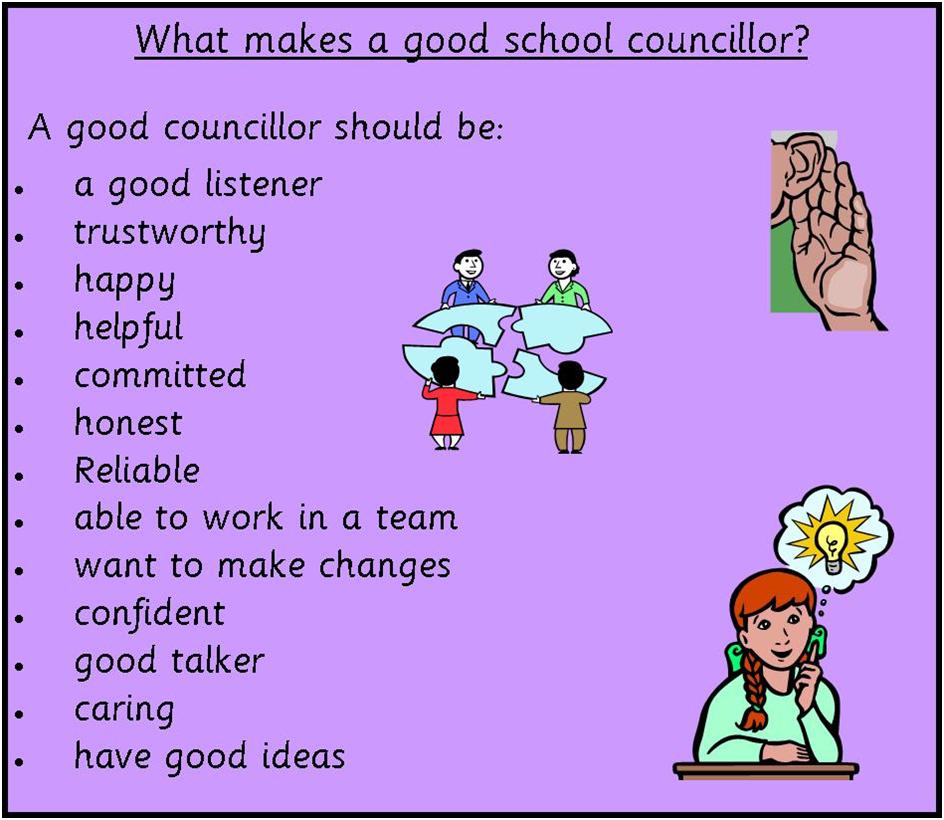 Files to Download