Raising Aspirations
The Raising Aspirations project at Westminster Primary School is now in its second year. It is a unique and innovative programme to support our children to learn about the world of work through first-hand experience and engagement with employers. We want our children to broaden their horizons, understand what they could achieve and raise their aspirations for their future. We want our pupils to have a clear understanding of the link between achieving well at school and getting into an interesting job and career that is not bound by social mobility and gender stereotypes. Through the programme, children expand their knowledge and understanding of the world of work, the types of jobs there are and different career paths.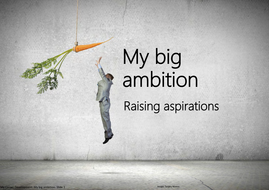 In Year 5 & 6 children take part in the Raising Aspirations Programme. Throughout the year inspirational speakers visit the children in school from different careers and they also have two opportunities to visit Cheshire College to learn about different careers paths.
In 2020 we used Virtual College owing which can be accessed by clicking this link.
We benefit from our work with partner organisations and you can see some examples of this below:
Storyhouse You can see some of the good work Storyhouse have invited us to be involved in by clicking here:
https://www.chesterstandard.co.uk/news/18165641.ellesmere-port-school-pupils-inspired-behind-scenes-tour-storyhouse-chester/
Cheshire Fire and Rescue Service
You can read about some of our work with Mersey Forest here:
https://www.chesterstandard.co.uk/news/18076533.wesminster-primary-school-pupils-ellesmere-port-go-green-tree-planting-day/
If you would like to find out more about the project, or to get involved as one of our partnership companies please contact Miss Dunn on emma.dunn@westminsterprimary.cheshire.sch.uk