Raising Aspirations and Careers Information
Westminster Community Primary School worked with the Raising Aspirations project for two years. This was a unique and innovative programme to support our children to learn about the world of work through first-hand experience and engagement with employers. Both staff and children learnt alot through engaing with the project. We continue to follow the ethos of the project throughout our school.
We want our children to broaden their horizons, understand what they could achieve and raise their aspirations for their future. We want our pupils to have a clear understanding of the link between achieving well at school and getting into an interesting job and career that is not bound by social mobility and gender stereotypes. Through the programme, children expand their knowledge and understanding of the world of work, the types of jobs there are and different career paths.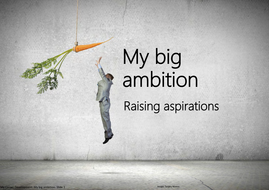 Throughout the year we invite inspirational speakers to visit the children in school from different careers and they also have two opportunities to visit Cheshire College to learn about different careers paths.
We benefit from our work with partner organisations and you can see some examples of this below:
Storyhouse You can see some of the good work Storyhouse have invited us to be involved in by clicking here:
Cheshire Fire and Rescue Service
You can read about some of our work with Mersey Forest here:
To ensure we provide effective experiences to all children in our school we also organise an annual 'Futures Month'. The purpose of 'Futures Month' is to enable our children to meet a range of visitors who share their life stories and tell us about their careers and aspirations. Our children are encouraged to have a Plan A and a Plan B and explore goal setting throughout their time at our school and we are always proud of their interest in other people's careers and the questions that they ask.
We have benefitted from being visited by:
Alistair Whitton, stuntperson. We loved listening to him and seeing his showreels. A motivational talk from a good human being!
Fiona Parker, The Proud Trust. During Fiona's talk we were able to listen to a personal life journey whilst being encouraged to reflect on our own chances, challenges and changes. Chances may only come round once, it is good to challenge yourself and change is natural and should be embraced. Instead of asking 'What if it goes wrong?' ask 'What if it goes right?' Do one thing every day that challenges you. Talk to people and ask for help if the change is 'too much'.
A team of 4 from Liverpool Football Club also visited us and shared their career paths with us. We extended our knowledge of the range of jobs that people can be employed for at the Football Club and got to hear lots about the players and the Club itself. One parent stated "Wow, the Champions League Cup right here in Westminster".
Sally-Ann Preater, ambassador for Scope who visits to talk to us about her life story and living with cerebral palsy.
Felix who came to tell us about his twaekwondo work and how he is also a professional dancer.
Two students from UCEA, Zoe and Liam, have visited to talk to us about what happens during secondary school education and to tell us about how they approached their possible options for the next stage. They are both going to university, but were able to tell us about different paths that young peple take. One of the questions they answered was: "What key piece of advice would you give to our pupils who are just about to start secondary school?" We loved their answers... Get a pencil case and be yourself.
If you are able to offer ussome of your time to enhance our children's understanding of the world of work and share your story and journey please do get in contact - you can email head@westminsterprimary.cheshire.sch.uk