Year 2/3 2021 - 2022
Miss Gilbert
Prior to becoming a teacher, I worked for Cheshire Police as a Community Support Officer for 6 years. Through working closely with school staff, parents and children of all ages, I developed my love of teaching. I completed my School Direct course with Chester University and completed placements in two local schools. Since joining Westminster Primary School, I have taught in Reception. I lead Forest School and Science through the school. I am excited to embark on my Year 3 journey! I have 2 young children, but if I have any spare time then I enjoy reading, camping, bike riding and generally anything outdoors! If you have any concerns surrounding your child then please feel free to talk to me.
Mrs Smith
I completed my teacher training here at Westminster in 2019. Since then, I have been lucky enough to have taught in most classes whilst working on supply. I am pleased to now take the opportunity to welcome Year 2 into my class. I have heard lots of lovely things about everybody in this class, so I am really looking forward to teaching them. Outside of school, I love to spend time with my family. I also do a lot of running and compete for my county. I look forward to talking to you on the playground and meeting you for progress meetings. If you need anything always feel free to ask for an appointment.
Miss Coombes
I have been working at Westminster Primary since 2014. My passion is working with our younger children and I feel privileged to be involved in their journey through school.
Mrs Farrall
I enjoy working with this class of children and looking forward to seeing what they achieve in Year 3. I'm also part of the school PTA and enjoy helping out at the school events. In my spare time I love spending time with my family.
Welcome to Year 2/3
Welcome back Year 2 & 3, we hope you have had a lovely chrismtas break. We are throughly looking forwards to teaching you as a mixed class this year. We will now be joined by Miss Coombes every morning and Mrs Farrall every afternoon. On a Monday afternoon, Mrs Philips will join us for RE (Relgious Education) and UMMPW (Understanding Me and My Place in the World).
Reminders
Our school day is 8:45 - 15:15 The children will enter and be dismissed through yellow doors outside the 2/3 classroom

A healthy snack can be brought to school

Water bottles must be bought in each day and taken home each night to be washed

Homework to be returned on a Monday
Reading folders to be returned everyday. Please read at least 3 times a week and record this in the yellow reading record
PE is on a Thursday - School PE top, normal school jumper/cardigan with dark trousers and trainers
Forest School is on a Wednesday. Normal school uniform on top with dark trousers and sensible shoes/wellies

Please make sure that everything belonging to your child is clearly labelled
Homework
Homework is now found on the Year 2&3 Google Classroom Homework page. Children are encouraged to return their completed work via the Google Classroom page. We will occasionally give children homework in a homework book. Homework is to be returned on a Monday.
English
We follow the Pathways to Write scheme of work developed by the Literacy Company. Pathways to Write is a proven methodology built around units of work which develop vocabulary, reading and mastery skills through the mastery approach. The units provide clear, detailed lesson plans and resources linked to high quality texts to ensure engaging and quality English lessons.
The text the children will be discovering during the first Spring term is Stone Age Boy by Satoshi Kitamura.
Shared Reading
We follow the Pathways to Read scheme of work developed by the Literacy Company. This is a programme desgined to equip children with key skills to movw them through the reading process towards being competent and fluent readers.Lessons are linked to high quality and engaging texts. We use this scheme alongside the Pathways to Write programme which provides a whole school curriculum approach with the opportunity for topics to link through the year.
Our first Autumn term shared reading text is The Iron Man by Ted Hughes.
Reading
As children move away from their familiar RWI books, children will be given an appropriate book from our school library. Children will still be expected to read daily. Each time they read, please make a note of this in their yellow reading record. Children will complete half termly accelerated reading tests which will determine the children's current reading age. It is also a diagnostic tool which outlines which areas the children need support with.It is extremley important to listen to your child read regularly at home and discuss the books they are reading to improve their fluency and comprehension. Each time they read, please make a note of this in their yellow reading record books.
Click on the links to view the recommended books for children in Year 2 & 3.
50 recommended books for Year 2
50 recommended books for Year 3
Phonics
Mrs Farrall will be in every afternoon to work with groups for Phonics in order to help the children progress with their reading skills. We use the Read Write Inc scheme to teach Phonics. This half term we are currently re-visiting set 3 sounds.' I have added some helpful guides in the files section at the bottom of this page.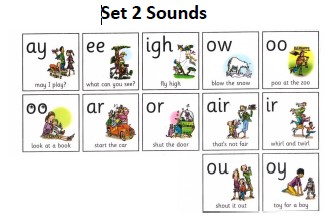 Read Write Inc - How to say the sounds
Read Write Inc - Parent Guide
Maths
At Westminster we use Power Maths. Power Maths is a UK curriculum mastery programme designed to spark curiosity, excitement and nurture confidence in maths.At the start of each maths lesson all children will work on the curriclum year group they are in, they then will work in smaller groups where there will be a more targeted approach to teaching based on the groups needs and ability.
In the Sping half term the children in year 3 will be doing addition and subtraction and Year 2 will be doing money.
Our school uses Timestable Rockstars to support children with their timestables. I will remind you of their log in details so they can also play along at home!
Science
Our aim is to make sure Science is as practical as possible, providing the children with opportunities to research and investigate regularly.
During the first half term in Autumn the children are learning about Light.
History and Geography
During the Spring Term we will have a History and Geography focus. We will be looking at the Stone Age, Bronze Age and Iron Age.
This half term our focus is on the Stone Age.
Art
Our weekly art lessons this term will focus on the artist Wassily Kandinsky.
French
We have found that shorter, daily French lessons really help the children embed their learning so this is how we will approach learning this year.
Music
Year 2 will follow the Charanga scheme for their Music lessons.
PE
Our PE lessons will be every Thursday. Our current focus in PE is Dance.
RE
During weekly RE sessions, the children will work with Mrs Philips to answer the question - How do Christians use the bible to help them with their lives?
---
Forest School
Forest school will take place on a Wednesday afternoon - please ensure that your children have suitable clothing to wear on this day.
Long, dark coloured trousers and a school caridgan/jumper (regardless of weather)

Waterproof coat

Waterproof shoes or boots

Hat (in hot weather)
Please watch this video, which highlights the importance of weekly Forest School sessions.
The importance of Forest School
Useful websites
Number, Addition and Subtraction Video Lessons
Files to Download
Year 2/3: Gallery items
There are no Gallery items to display