Reception 2020 - 2021
Miss Gilbert
Prior to becoming a teacher, I worked for Cheshire Police as a Community Support Officer for 6 years. Through working closely with school staff, parents and children of all ages, I developed my love of teaching. I completed my PGCE with Chester University and completed placements in two local schools. I have experience of working in Year 1, Year 5 and Year 6 but my real passion is early education so I am thrilled to join the school team as reception teacher.

I have 2 young children, but if I have any spare time then I enjoy reading, camping, bike riding and generally anything outdoors!

If you have any concerns surrounding your child then please feel free to talk to me.
Mrs Davies
I have been working at Westminster Primary School since 2013. After spending two years working in key stage 2, I was thrilled to be asked to work with the children in Reception. Prior to joining Westminster Primary School I worked for 7 years in the local nursery. I have been highly trained in the EYFS curriculum and have also completed the ELKLAN course. The ELKLAN course enables me to work closely with children who need support with communication development across the curriculum.

In my spare time I enjoy spending time with my family and friends.

Welcome to our Reception Class page
Story time with Miss Gilbert 1
Reception English: End of unit writing
Reception Maths (Using WRM Powerpoint)
During this current time, we have been asked to move to remote learning. I will be live daily at 10am to speak with the children and model daily tasks. Daily tasks will become live after the session (on Google Classroom) for you to work through with your child. To follow our usual daily routine, at 2:30 I will upload a recording for story-time. You will find this on your child's Google Classroom log-in.
We will need to work together more than ever to support your child's learning and progress and I am here if you need anything. You can message me on Google Classroom, email me or call the school office and I will call you back as soon as I can.
I have attached some useful websites onto Google Classroom. You can also find some of them here.
BBC Bitesize - Number Songs
Oak Academy Reception - Useful and engaging activities
Phonics Play - Phonics Games - Single sound practice
Top Marks - Maths Games - number recognition and counting practice
Phonics Videos for Home Learning and Recapping
Every day, I will assign a 'task' to your child's daily phonics lesson. Phonics lessons will be a mixture of recordings of me teaching and other phonic videos to support learning. Lessons have been chosen based on your child's current phonics knowledge. During our daily virtual meet, we will be recapping previously learnt sounds, reading 'green words' and introducing 'tricky red words'. Of course, we will also need Fred's help to spell words that will support you with your daily English task!
Phonics - Support for Parents
Below are 2 helpful guides produced by Read Write Inc.
I have also recorded and uploaded (to Google Classroom) some videos to support you when working with your child. You can find these under 'Support Videos'.
You have been given a sound mat (pictured here) in your resource pack. The children will use them to support their writing. They will be familiar with how to use one, as we use it daily in school!
Read Write Inc - How to say the sounds
Your child has been assigned a book on Google Classroom. You will be assigned a new book regularly. The book has been chosen based on your child's phonic knowledge. It's important to read with your child every day.
Below is a fantastic resource made by a local school. You can click on any book in the virtual library and it will take you to a webpage to read or listen to it. It's a great way to experience new stories during this time.
Our focus text during remote learning is 'Naughty Bus' by Jan and Jerry Oke. We will be working on different English skills such as labelling, segmenting to spell, storytelling, prediction/inference and letter formation. We will also be working on our drama and imaginative skills.
During our daily virtual call, I will read pages from the book. We'll discuss certain parts as a class and I will model the activity for the day. If our daily task involves some writing, I will need your help to spell words - we can use Fred to help us too! Each day I will upload a recording of our English lesson for your child to watch, followed by details of their English task for the day.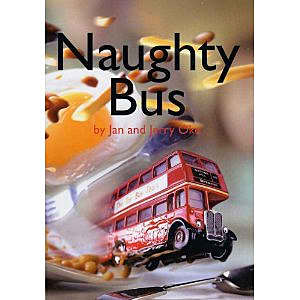 During our remote learning, we will continue to look at numbers to 10. We will start by recapping the number 5 and then move through the numbers. We will also be looking at vocabulary associated with different maths concepts (height, weight, capacity). Our maths lessons will mainly be practical lessons but we will also do some recording to support number formation.
During our daily virtual call, we will recap our maths learning. This might be numbers, shapes, vocabulary or dice patterns. I will then work through and model the maths tasks with the children. Each day I will upload a recording of myself for your child to watch. I will again explain the maths task for the day.
Physical, social and emotional development is really important during the Reception year. Understanding the world is also a key area for learning. I will upload (onto Google Classroom) links, videos and other resources to support your child in these areas. It is important to take a break and spend some positive quality time with them. You could read a book, play a board game or go for a walk.
I am missing all of the children and I can't wait to see them when we return to school.
Thank you for your support. As always, please contact me by email, Google Classroom, or by phoning the school office.
Thanks,
Miss Gilbert, Mrs. Davies
Files to Download
Reception: Gallery items
There are no Gallery items to display
Reception: Calendar items